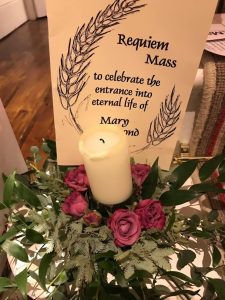 There was a good turnout for the Requiem Mass on 18th December for Mary Bond who taught at our School along with her late husband, Maths teacher, John Bond. Mary was mother to OAs Jim, Ian and Trevor.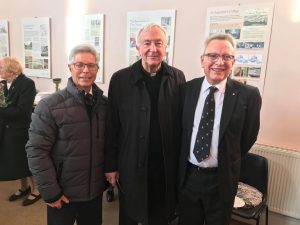 In the Cartoon Room in the Grange, Richard Caraccio and Andrew Sharp are pictured with Cardinal Vincent Nichols who was Celebrant of the Mass at St. Augustine's Church, Ramsgate and who is a close friend of the Bond family.
Ade Owusa Ansah widow of OA Stephen and their son Stephen Jnr. also attended. The late Stephen Owusu Ansah knew Mary and was friends with Ian and Trevor at school.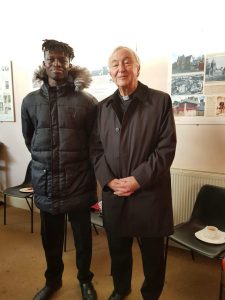 I have passed on to the family all the kind messages sent by OAs who could not attend today. (Andrew Sharp)