Old Wandsworthians Memorial Plaque
New memorial ensures school's brave sons will not be forgotten
When Wandsworth School was demolished in the late 1990s all the war memorial plaques were either lost or destroyed.
On the 8 July 2019, the Old Wandsworthians Memorial Trust held a memorial service and unveiled a new war memorial plaque at St Cecilia's Church of England School, which was built on the former site of Wandsworth School.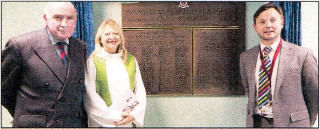 The service was attended by 85 people, which included over 45 former pupils and staff of Wandsworth School, along with the Mayor of Wandsworth, Lord Dannatt GCB CBE MC DL, Lord Swansea, Royal British Legion (Putney), Lieutenant Colonel Ed Moorhouse London Regiment, Lieutenant Colonel Tim Smart Royal Marines along with pupils and staff of St Cecilia's School.
The service was opened by Trust secretary Les Herbert, a former pupil of Wandsworth School, who also organised the event. He first thanked Niall Gallagher, headmaster of St Cecilia's School, for allowing the event to take place there. After setting the scene for the service and giving the audience some background about how he managed to find all the lost information, Mr Herbert also read out a letter from a company captain in the London Regiment serving in the First World War.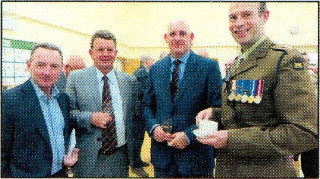 Sacrifice
Written back in May 1816, it was – sadly – informing a family of the loss of their second son who had paid the ultimate sacrifice in giving his life in an unselfish and brave act to save other men who had been wounded in battle.
It was a very moving account which made the service more personal and there was many a tear in the chapel as a result.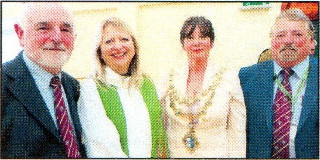 The service was conducted by the Bishop of Kingston. The Rt Revd Dr Richard Cheetham and the school chaplain, Rev Annie Kurk. During the service a reading was given by Mr. Gallagher, followed by a short speech from Lord Dannatt. who was representing the Armed Forces. He said the service was a wonderful tribute to all the men who had given their lives for king and country in both world wars. He also emphasised the point that these names would not be forgotten and they would now, once again, be seen by the younger generation attending the school and for many generations to come.
As a further tribute to these young men the song, Evening Prayer, by Purcell. was performed by Adrian Thompson, a former pupil of Wandsworth School, with musical accompaniment by Glyn Harvey. a former head of music at the school.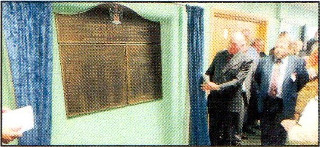 This was followed by the national anthem and then the Bishop of Kingston gave the final dismissal. The procession then moved down to the main corridor of the school, where Bishop Richard carried out a short dedication and blessing of the war memorial plaque. The plaque was then unveiled by Lord Dannatt.
The whole day was a terrific success and proved a fitting occasion to remember the many brave young men from Wandsworth School. Lest we forget.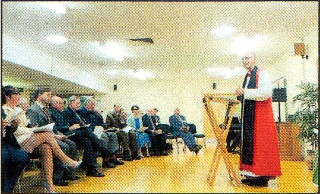 Extract taken from the London Wide newspaper.