50th Anniversary Lunch at Westgate
Nearly 70 turned up for our celebration reunion lunch inside our old school buildings in Westgate. It was a great day and so good to see so many OAs and friends from our Sister Schools.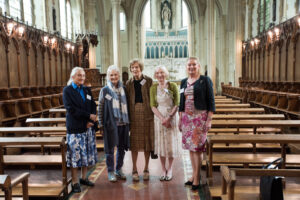 We were so pleased that our former Headmaster and Housemaster, Kevin Doherty joined us for this special occasion along with his wife, Antonia and family.
Kevin, who was our main speaker, has been awarded Honorary Life Membership of the OA's for his outstanding contribution to the school and pupils.
Fr. Brian Coyle celebrated Mass in the Chapel which was very well attended before we had lunch.
A great turnout. Thanks to all those involved in making the event happen and thanks too to all those who attended and made this special occasion such an enjoyable experience – a great success.
We will be posting some photo from the day shortly, kindly taken for us by Marie Muskat-King.
We will update you soon on future events – and we are hoping to have a London lunch early in the New year.
And finally – well done Jude Akuwudike for leading us in a robust rendition of our School Song – at least someone can sing!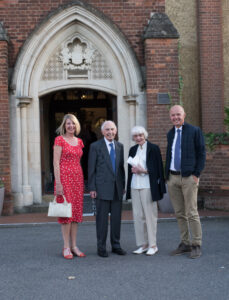 If you would like to see all the photographs of this event, please visit the Galleries page.